OVERVIEW OF BIRKOSIT AND FILLING
Our products BIRKOSIT Dichtungskitt® and FILLING® have earned us our position among the global market leaders in professional sealing technology.
COMPANY HISTORY
It all began back in 1952 when the company was started up by Henning Schulze with the development of BIRKOSIT Dichtungskitt®. The FILLING ® products were later developed to meet the requirements of the market. We are proud to have followed in his footsteps and to have built the company into an international supplier.
Big names trust us
Siemens, GE/Alstom, EON, ENBW, PreußenElektra, RWE Rheinbraun and all public utilities in Germany are just some of our long-standing customers.
Sustainability & stewardship
We balance economic growth with environmental stewardship and corporate social responsibility. Sustainable and responsible practices also equate to optimum levels of safety and protection at all times.
Jobs and careers
We are a modern employer and attach great importance to the satisfaction of our employees. Flexible working hours and ergonomic workstations are must-haves in our company.
QUALITY MANAGEMENT
Innovation and quality control are the cornerstones of our business. We guarantee reliability, performance and operational safety. What is more, our team operates on the principle of prevention instead of cure, preferring to avoid errors than correct them.
ISO 9001Certified companies
Pure materials free of toxins
Quality management for flawless end products
SECTORS
Working with innovation leaders to find solutions in all industries.
BIRKOSIT Dichtungskitt® and FILLING® can be used without hesitation in all industries where metallic connections need to be sealed.
Power supply
Energy suppliers all over the world have to face a multitude of challenges, BIRKOSIT Dichtungskitt® and FILLING® play a part in the solutions to these challenges.
Mechanical & plant engineering
The requirements in mechanical and plant engineering vary from industry to industry therefore we have adapted BIRKOSIT Dichtungskitt® and FILLING® to cater for the specific needs.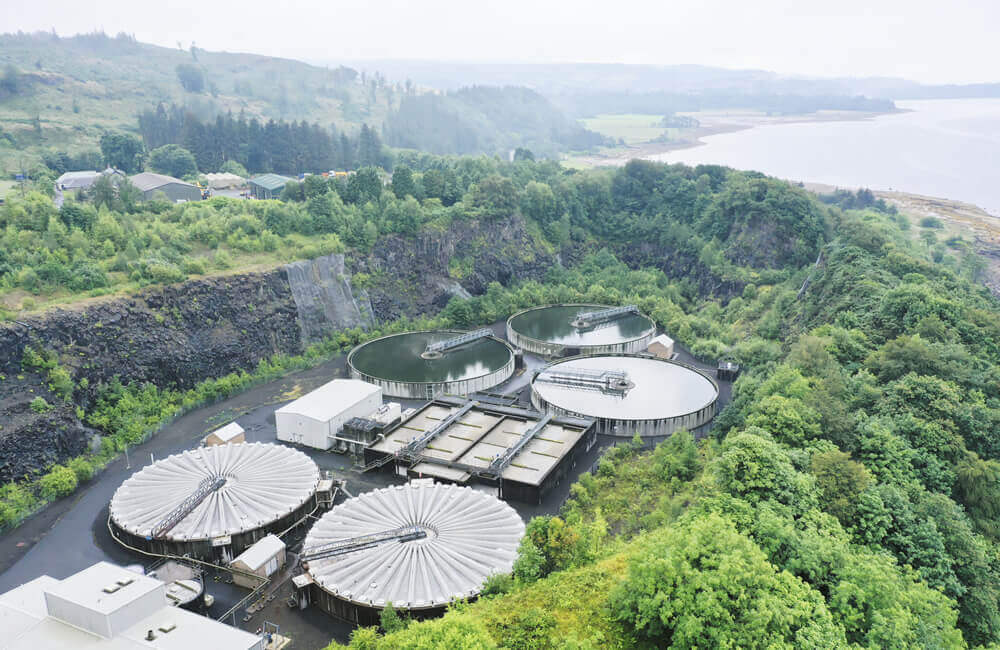 Water, sewage & disposal
The efficiency and quality of sealants are major priorities in the water industry. BIRKOSIT Dichtungskitt® and FILLING® are the perfect sealing products for guaranteed reliability.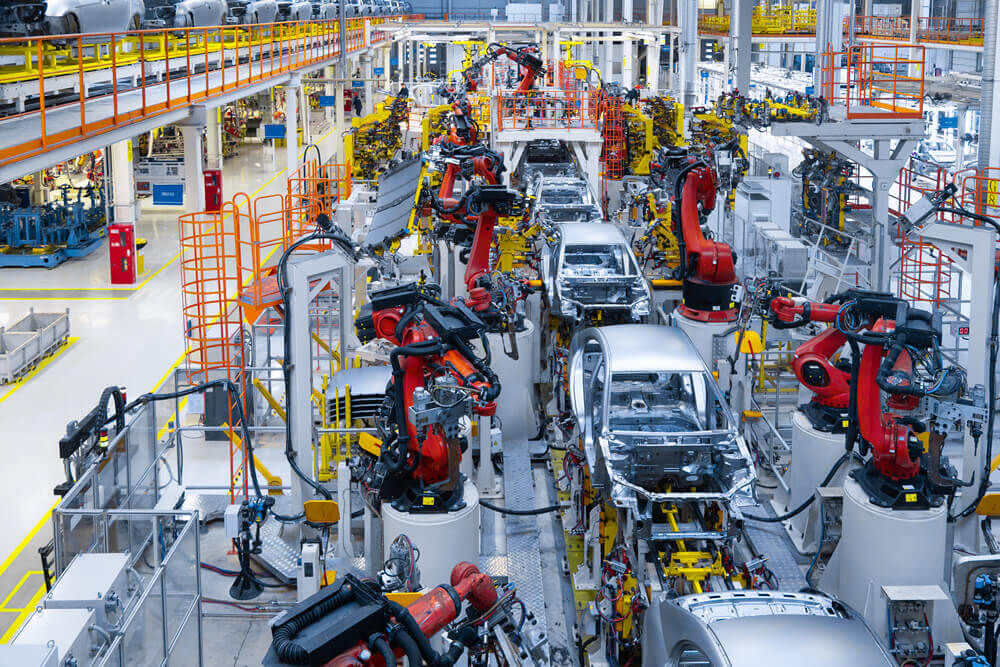 Automotive industry
BIRKOSIT Dichtungskitt® and FILLING® saves time during overhauls and unscheduled downtimes, making car production more efficient and therefore more profitable.
---
APPLICATION
Our products BIRKOSIT Dichtungskitt® and FILLING® are the prime solutions for your sealing requirements. They are entirely reliable for all the relevant sealing applications in your business thanks to its exceptional resistance and ease of use.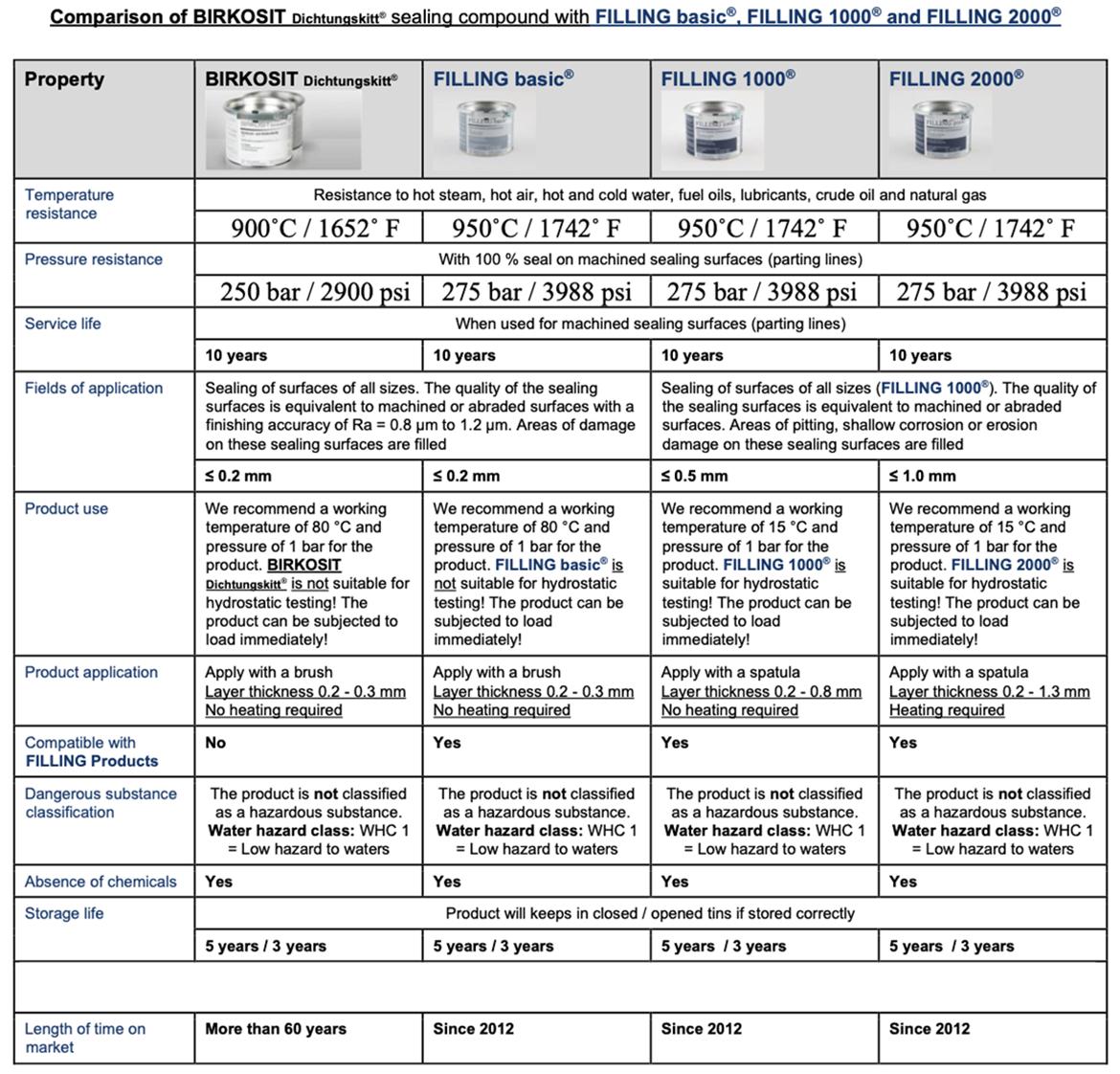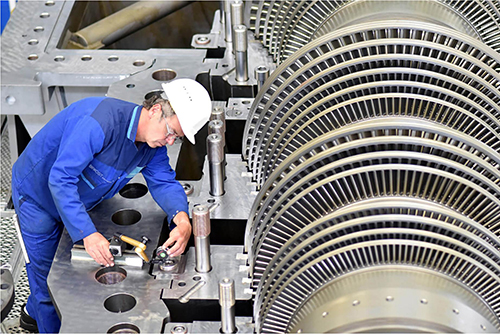 STEAM AND GAS TURBINES
BIRKOSIT Dichtungskitt® and FILLING® offer a 100% seal for all the relevant areas in gas turbines, steam turbines and nuclear plants, including surfaces, intermediate gaskets and oil control valves.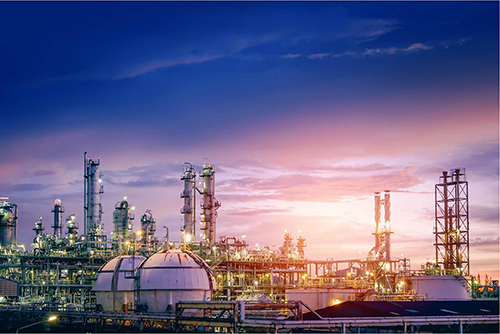 OIL AND GAS INDUSTRY
Conditions are tough in the oil and gas industry, with components exposed to high temperatures, high levels of pressure, steam, water and aggressive chemicals in the various processes. The demands can be extreme at times therefore a reliable seal is a must in order to avoid unnecessary downtime and to increase process efficiency.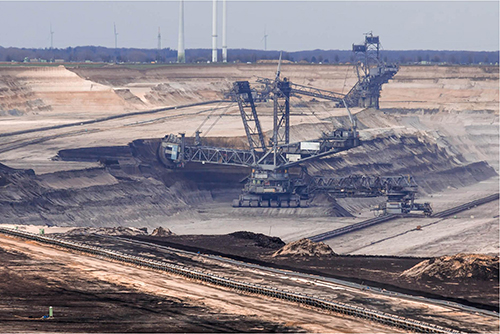 MINING
Our sealing compounds BIRKOSIT Dichtungskitt® and FILLING® covers every sealing need in the mining industry. This includes the sealing of valves of all kinds, special seals and special wipers, but also piston seals and rod seals for heavy-duty applications in water hydraulic systems and for the most extreme demands in hydraulic systems for tunnel boring and drilling machines.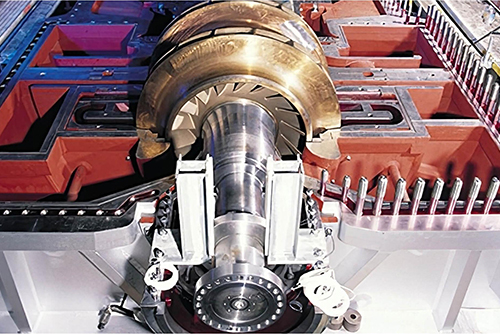 TURBOEXPANDERS
Turboexpanders are used in various applications, such as coal-to-gas plants, oil gasification plants, blast furnace gas plants and compressed air power plants. The hot gases generate high levels of pressure on the system. BIRKOSIT Dichtungskitt® and FILLING® are brilliant at resisting high pressures and temperatures and guarantees a 100% seal of the turboexpander.
COMPRESSORS
A compressor is used for the mechanical compression of gas inside cylinders. The compression process leads to an increase in the pressure and density of the gas and raises the temperature. This is exactly where BIRKOSIT Dichtungskitt® and FILLING® get to work, with its resistance to high pressures and temperatures guaranteeing a 100% seal of the compressor.
GENERATORS
Generators convert mechanical energy into electrical energy. During operation, the generator components heat up more than the cooler. This causes greater expansion of the generator and therefore increases the strain on the sealing compound. BIRKOSIT Dichtungskitt® and FILLING® are designed to meet this demand with its resistance to high temperatures and pressures and its exceptional permanent elasticity.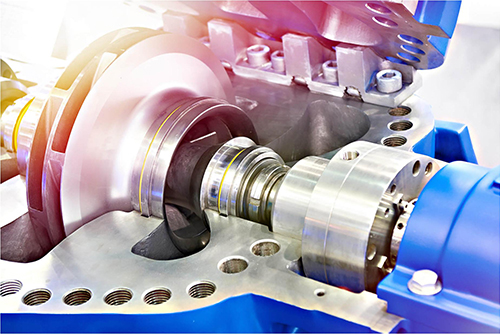 PUMPS
Pumps can be used to transport liquids, solid-liquid mixtures and compounds with the consistency of paste and to build up pressure. Pumps differ according to their function and design. BIRKOSIT Dichtungskitt® and FILLING® can basically be used in standard pumps, displacement pumps and jet pumps of all sizes.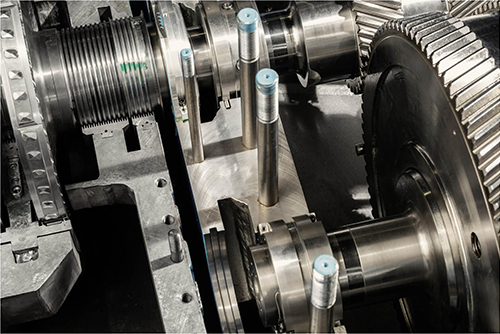 TRANSMISSIONS
Mechanical, electronic and hydraulic gear units are found in machines and systems where they are used to transmit/convert movements/forces. Properly sealed housings prevent dust/sand from getting in and oil from leaking out. This is important for safe and reliable operation.
FLANGES AND HOUSINGS
A flange is used to seal, connect or close pipes, machine parts or housings and is connected with bolts and nuts. The contact pressure of the circular sealing surfaces on the sealant between is the decisive factor in achieving a tight seal. BIRKOSIT Dichtungskitt® and FILLING® are a reliable sealant and therefore a secure seal is guaranteed.
---
ADVANTAGES AT A GLANCE
BIRKOSIT Dichtungskitt® and FILLING® meets all the requirements in terms of pressure resistance, temperature resistance, reliability, permanent elasticity, fluid resistance and ease of use.
BIRKOSIT Dichtungskitt® and FILLING® have an exceptional ability to withstand the effects of extreme temperatures.
BIRKOSIT Dichtungskitt® and FILLING® can be easily and quickly cleaned from the sealing areas when the generator is dismantled, saving time during inspections and speeding up the resumption of normal operations.
BIRKOSIT Dichtungskitt® and FILLING® can also be used on surfaces in place of conventional seals, such as o-rings, flat gaskets, rubber seals, paper gaskets, asbestos seals, graphite seals and metal gaskets, or it can be used to reinforce seals with solid materials.
With the help of an o-ring and BIRKOSIT Dichtungskitt® or FILLING® the sealing ring can be mounted with a radial inward bias against the radial sealing surface on the inside.
Due to the pressure applied to this surface, BIRKOSIT Dichtungskitt® and FILLING® can allow for the pressure difference of the sealing ring by means of homogeneous surface pressure.
Visit their website at: https://www.birkosit-dichtungskitt.com/en/